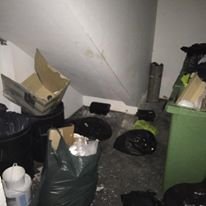 Bin Area. Unmaintained the day we started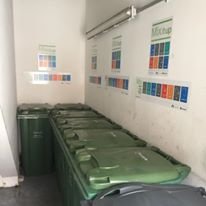 The same bin area, 48 hours after we started
Does Your Cleaning Company Do This...?
Friday 9 September, 2016
Most residents of apartment buildings pay a service charge which covers maintenance of the building, the grounds, lighting, decorating, security - and CLEANING. Everyone pays a little for it so it needs to be conducted to the highest possible standard, both within the building itself, and looking after the bin store area.
This should be maintained to a high standard, with regular hygiene cleaning, appropriate signage, dealing with councils about dumped items, problem collections and organising replacement bins when damaged and extra bins when necessary...
Does your cleaning company do that...?