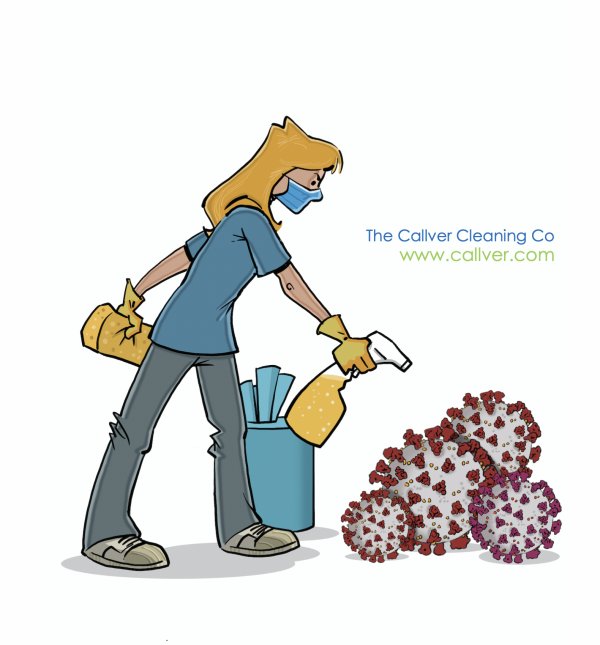 Providing Cleaning Service through the Covid-19 Pandemic
Coronavirus - 'The New Normal'
Friday 12 June, 2020
The New Normal…
On the evening of Sunday 10 May, an overview of the government's phased plan to gradually ease lockdown restrictions was introduced to the public. These measures include socially distanced meet-ups, unlimited time outdoors, and the return of many children to primary school.
As the country starts to eagerly anticipate a return to normality, countless businesses and companies will have started to think about their next steps for dealing with a post-lockdown world. What does 'normality' look like now? What is the new 'normal'?
For us, the typical working day for our staff has had to be adjusted and amended – this, as well as ensuring we uphold government regulations, ensures that our staff are safe and protected at work. While many jobs can be done from home, in the cleaning industry this is not really a feasible option. This doesn't mean, however, that we're using this as opportunity to take a break – far from it! In the present climate, industrial cleaning is taking on a new and increased significance for office-owners, building managers, and schools, to name a few.
We recognise not only the importance of providing not only a thorough cleaning service in order to limit the spread of Covid-19, but also keeping all of our customers and members of staff as safe as possible at all times. In order to carry this out, we have put together an updated Risk Assessment which evaluates each aspect of the working day and what we, The Callver Cleaning Co., are actively doing to ensure our cleaners are protected. This assessment can be largely broken down into three sections: maintaining social distancing, using appropriate equipment and PPE, and limiting the spread of the virus.
Social distancing:
Our staff are to maintain a minimum of 2 metres distance from all other people – not only while completing the cleaning job in hand, but while travelling in company cars where possible, as well as when entering and exiting buildings and premises.
If these conditions cannot be met, entry to the premises should not be made.
Equipment:
Our staff are provided with PPE, including (minimum) 3ply surgical masks and gloves that are to be worn throughout cleaning tasks and changed periodically throughout.
If possible, products designed and chemically balanced to eradicate traces of Covid19 should be used – including but not limited to Ultra AX, IMPACT, thick bleach, disinfectant. Staff should follow guidance, data sheets and COSHH assessments when using these products.
Equipment and materials taken into premises must be sanitised and disinfected before use and before removing from the premises
Most importantly, no work should be completed without adequate PPE.
Limiting the spread:
Any employees displaying symptoms of Covid19, or who have come into contact with someone displaying symptoms, should not come into work.
If possible, public transport is to be avoided as a method of coming into work.
All staff will be thoroughly washing their hands throughout the day, in addition to using hand sanitiser.
This plan has been designed to keep both our staff and our customers safe during this worrying and uncertain time, and hopefully give you an idea of how our day-to-day working life will be adjusted to accommodate a post-lockdown world.
We very much look forward to continuing to provide cleaning service to our current customers, along with many new customers, safely, and to the highest possible standard.
Thank you for your continued support.
The Callver Cleaning Co (Watford)