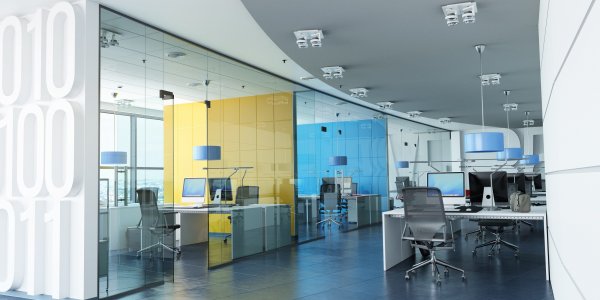 Modern office
Office Communal Cleaning. The ultimate challenge.
Thursday 9 March, 2023
Office communal areas can often fall into 'no man's land' with no one person responsible for their upkeep. Communal spaces in offices, standards can slip, issues can go unreported, and supplies can run out with nobody overseeing them especially in commercial office washrooms and kitchens.
And now even more post Covid-19, professional office communal cleaning is more important than ever before with more and more employees starting to return to the office. Clarendon Road, Watford for example has definitely seen a massive rise in footfall. With many changes being made, more breakout areas are evolving, creating more communal office spaces that require more communal office cleaning.
Offices in Watford have definitely become far more modern and shared spaces are everywhere. Clarendon Road has numerous office spaces that require an immeasurable amount of communal office cleaning, be that stairwells, banisters, doorknobs and handles, windows, washrooms, kitchens, and staff breakout areas. Not to mention a coffee bar or two. More touchpoint cleans are necessary everyday.
However, if you employ a commercial cleaning service who visit once or twice a week then there needs to be cleaning guidelines about the level of cleanliness in between visits and cleaning processes in place where employees can report issues to the cleaners when they see them.
Most employees are happy to take responsibility for keeping their own personal office space clean and tidy, but when so many people use communal office areas, there needs to be a professional level of cleaning in these spaces. Clarendon Road offices have many communal areas that require in depth cleaning and our cleaners offer the professional cleaning service required. All members of the Callver team work to ensure the highest of standards are maintained.
With the large number of offices in Clarendon Road, Watford there needs to be systems in place to ensure the cleanliness and hygiene standards needed within a business are met. The simplest way to achieve this would be to engage the services of The Callver Cleaning Co; we will have expert knowledge in all office cleaning as well as access to professional grade equipment and products.
And when all is said and done, when it comes to keeping your communal office space clean and sanitary, our best advice is to hire the professionals. If you are looking for a trusted cleaning company based in Watford Hertfordshire, who offer a consistently high-quality service, for a free no obligation quotation please contact us.