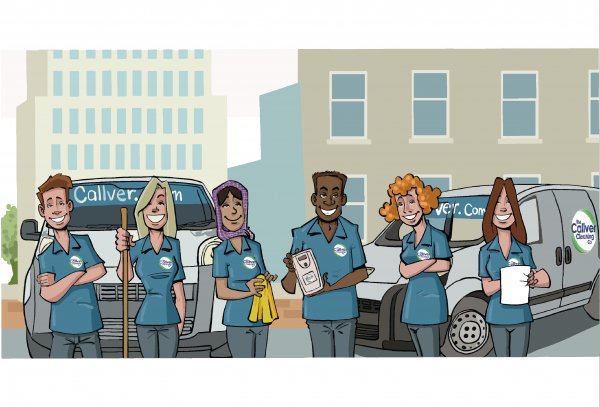 Commercial Office Cleaning
Welcoming Rachel to The Callver Cleaning Co
Tuesday 28 February, 2023
Welcoming Rachel to The Callver Cleaning Co.
In January 2023 we welcomed a new member to our commercial cleaning family. A new year and new adventures! Rachel joins The Callver Cleaning Co as Head of Administration. Her role here is to help schedule our day-to-day professional cleaning services. Be it communal cleaning, office cleaning, or even show home cleaning. All of our commercial cleaning services are completely bespoke and tailored to meet the needs of our Watford/Hertfordshire based customers.
So far Rachel has only just had a tiny glimpse into the world of commercial office cleaning, but she is very much enjoying learning about the varied and bespoke cleaning services that we provide.
Fogging being one of those! Or otherwise known as 'virucidal chemical fogging' is one of the services that has intrigued her. Fogging' is carried out using a machine that creates and spreads a very fine mist of industrial disinfectant into the air that reaches otherwise inaccessible areas or those difficult to reach using manual cleaning methods. The microscopic droplets will kill viruses, including Covid-19 on impact, whether airborne, or with surface trace.
If you work in an office-based environment, run a leisure centre or gym, manage a residential building with communal areas or have a shop or commercial premises, during the Covid-19 pandemic in particular this is one of the specialist cleaning services we would have carried out.
Our commercial cleaning company covers a huge array of services and Rachel still has a lot to navigate. But I am confident that with the help of our professional cleaners and lovely customers February 2023 is going to be a lot of FUN!