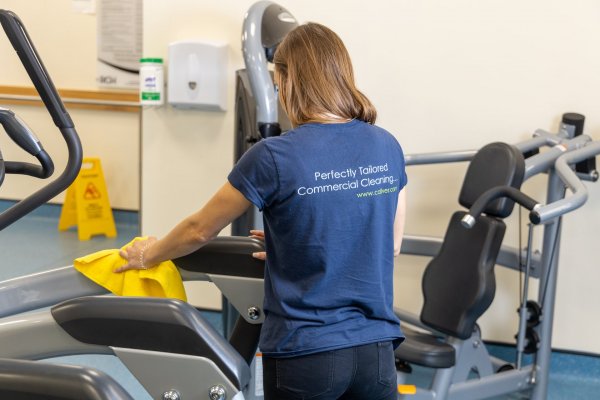 Our Gym Cleaning Services
Friday 1 November, 2019
We are proud to provide cleaning services to a number of gyms and leisure centres across London, Essex, Hertfordshire, and even Kent!
Some examples of our happy customers include the NRG Gym chain in both Watford and Kent, who we help with their daily cleaning requirements, as well as Cassio Metro's private leisure centre in Watford. We're also extremely proud to be able to help Hyde Park's famous Serpentine Swimming Club with their cleaning requirements.
Here are just some of the reasons why we have so many satisfied customers:
Our individually tailored services are available to any club, gym or leisure centre. We are able to provide whatever cleaning services you require, ranging from short daily cleans to in-depth cleans on a weekly basis.
We are completely flexible and will work around the times that suit you best; our services are available very early in the morning, late at night, or throughout the day.
Our comprehensively trained, equipped, and insured staff have a wealth of experience working safely in changing rooms, around swimming pools, in public spaces, cafes, and reception areas.
So if you want the best possible clean, individually tailored to you, then give us a ring and we will do our very best to help you.
Callver is committed to providing the best, most trusted cleaning service possible, using the very best staff around, with the best materials available at a reasonable and fair price…It's as simple as that.