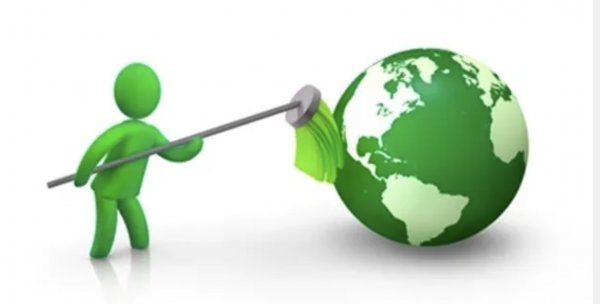 Green Cleaning
Two Predicted Cleaning Trends 2022/2023
Monday 13 March, 2023
As local commercial office cleaners based in Watford, Hertfordshire, The Callver Cleaning Co certainly agree that these are on the horizon and will become ever more important.
Number one. The development of green cleaning and sustainability. Of course, this is in the mainstream now, with events such as COP26 conference last year and emphasis on EPC energy settlements with buildings. There's continued evolving legislation such as the incoming plastic packaging tax in the UK and broader economic issues such as Brexit and the energy crisis to be aware of.
The biggest issue within green cleaning in the research was reducing plastic waste. Following this was using products made from recycled materials and more reusable products in commercial office cleaning.
Nearly half of customers stated that the effectiveness of products was one of the most critical elements of commercial office cleaning sustainability. Also, having recyclable materials good enough for multiple uses to be able to see savings and reduce waste going to landfills unnecessarily.
So whether it's a large commercial office clean contract or a one-off build and sparkle clean for a new build, there'll be an increased emphasis on green cleaning and sustainability.
Number two. Increased visibility and frequency of cleaning. This has undoubtedly been the case during the pandemic when everyone realizes that effective COVID-19 cleaning, and hygiene is essential to reduce the risk of the disease spreading.
Whether this is carried out more by occupants directly or a professional commercial cleaning company, there will undoubtedly be a priority to keep the frequency of cleaning up even if it is more ad-hoc touchpoint commercial office cleans during the day.
Gearing up for cleaning in 2022/3. With the government announcement of Covid-19 Plan B coming to an end and encouraging people back to the workplace/office, let's make sure the importance of cleaning is not easily forgotten. With careful research, we need to first ensure that all cleaning practices and substances are sustainable and eco-friendly and secondly, to ensure that everyone keeps on the ball with maintaining a high frequency and visibility of regular effective commercial office cleaning.